Brand:

Xiaomi

Product Code:

WPA1F

In stock
180 degree fold

Upright storage

Smart shape

Multi-scene sports
As always, in the same line
R1 adopts the goldsmith family's patented technology of folding platform. After exercise, the running platform can be folded 180 degrees, which greatly reduces the occupied space and floor space.
(Patent No.: ZL201721078839.2 Patent Type: Chinese Utility Model Patent)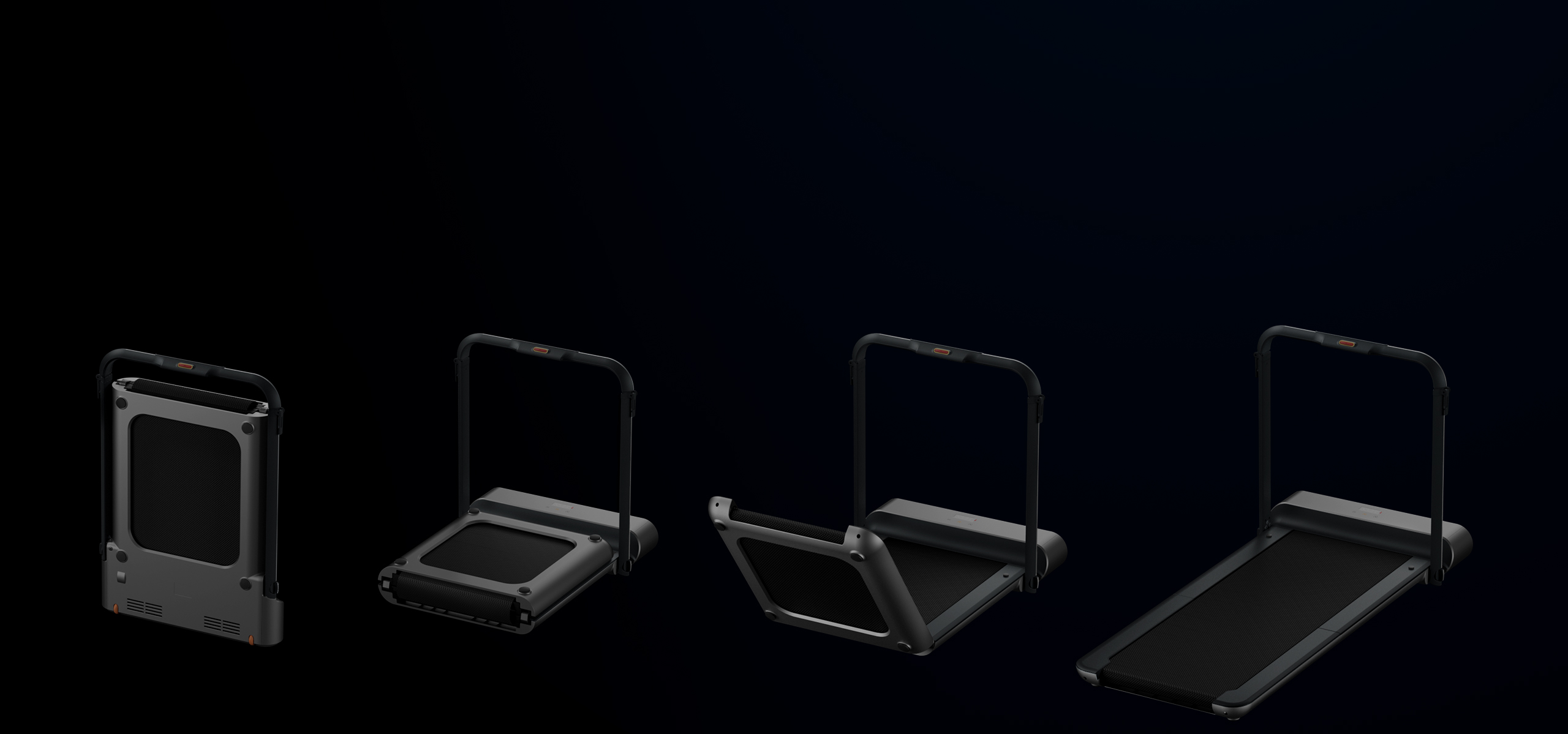 Intimate design, one-hand storage
R1 is equipped with thoughtful armrests and movable rollers, which make storage more smooth and convenient.
Store upright, save more space
R1 can be placed upright, with a thickness of only 15 cm and an area of ​​less than 0.2 square meters. With the movable roller at the bottom, it can be placed in a small corner of the home, saving space and not getting in the way.

*Please keep away from minors when storing upright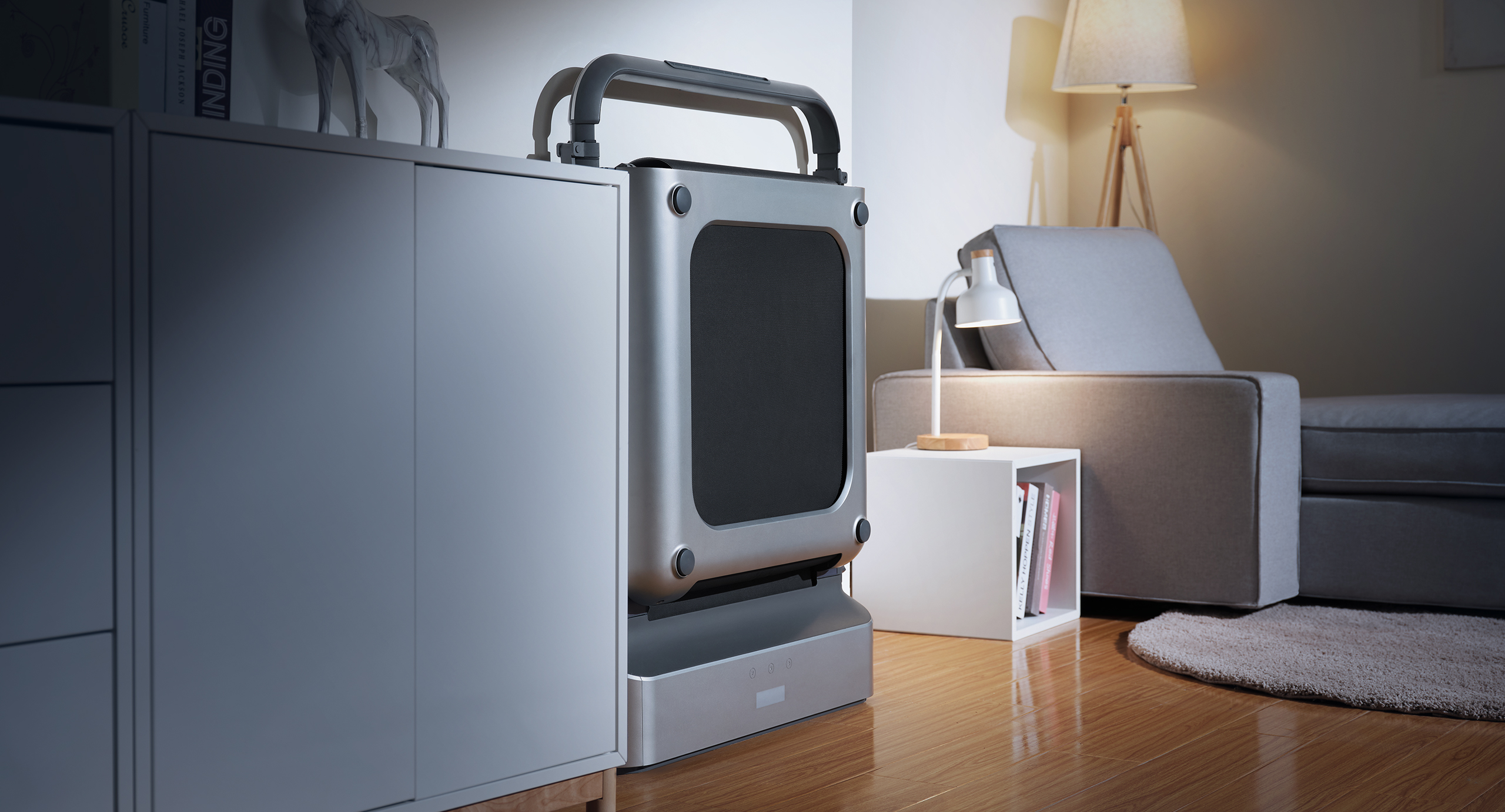 Smart design, can't help but look again
R1 is derived from the design language of the Goldsmith family. On top of this, it fully integrates the motor cabin with the track and field track and obtains a more track-style sports shape.
440 MM
wide treadmill

1.25 HP
powerful motor

110 KG
strong load-bearing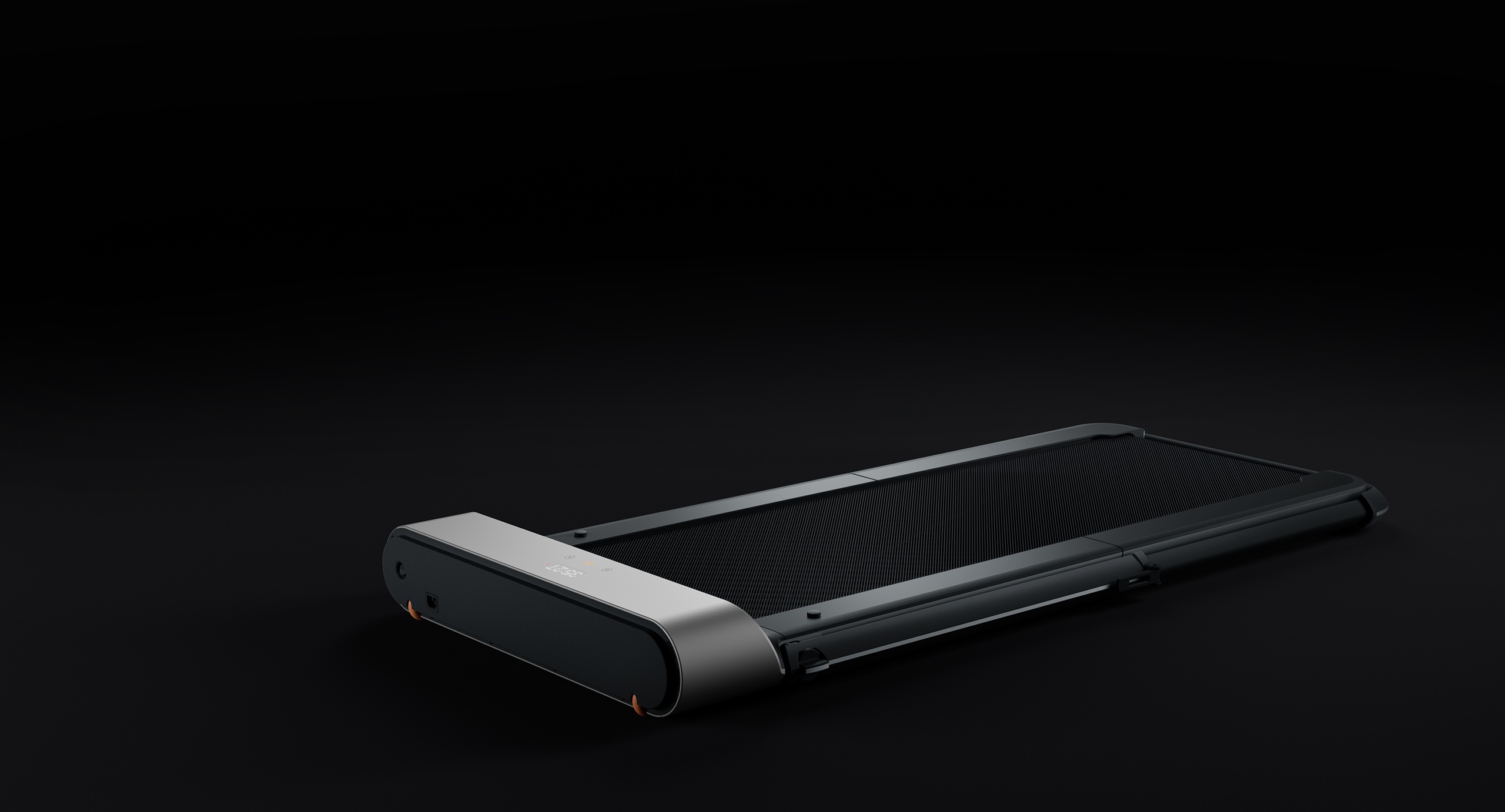 Ingenious design, dual use in one machine
R1 has two unique styling designs. The conventional form is a treadmill, which can meet the daily running needs of users. Store the armrests downwards to become a more space-saving walking machine, suitable for use in a variety of scenarios.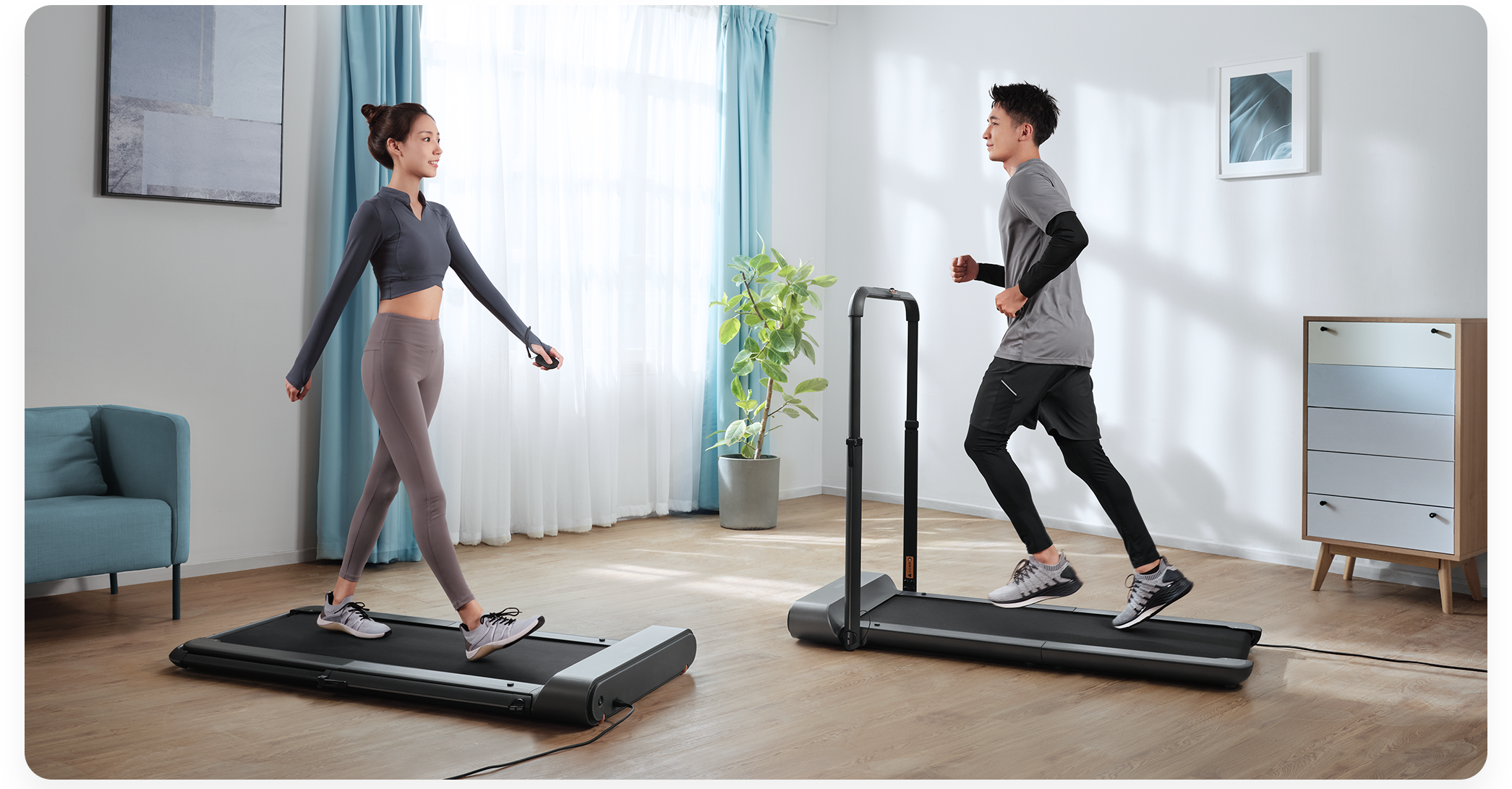 A new way of working without being a sedentary
Put the armrest down and you can get the R1 walking mode, put it under the desk, and improve the sedentary status of daily desk work.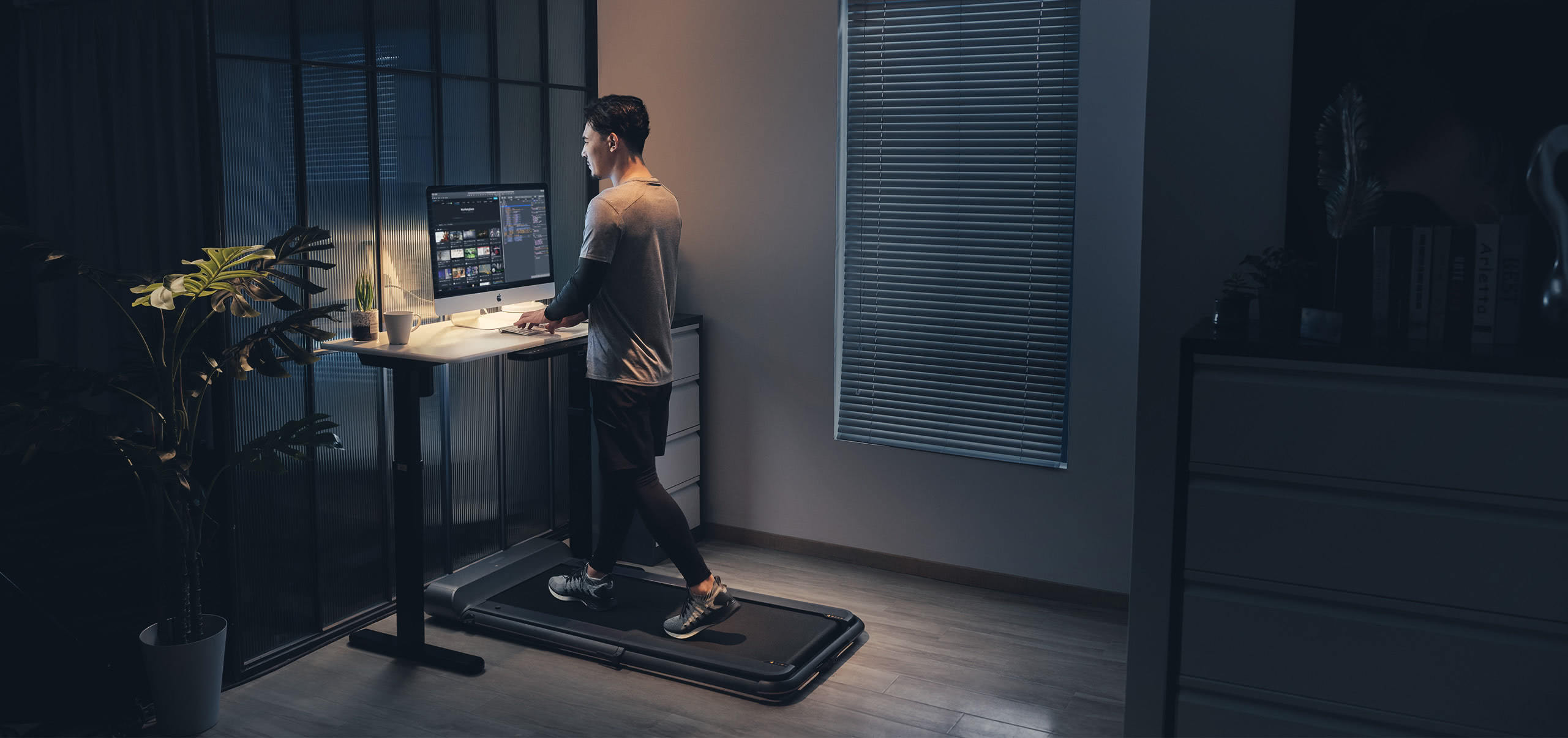 Return to running, focus on training
The running mode can be turned on when the armrest is upright, and the speed limit is 10km/h. Only M mode is supported through the remote control.
0.5 - 10.0 km / H

speed range
1200 - 440. mm

range of motion
5 Zhong

motion data
Cozy exercise, shared by the whole family
The walking mode can be turned on when the armrests are lowered, and the upper limit of the speed is 6km/h. Two exercise modes, M and A, can be used to meet the needs of walking and walking for the whole family.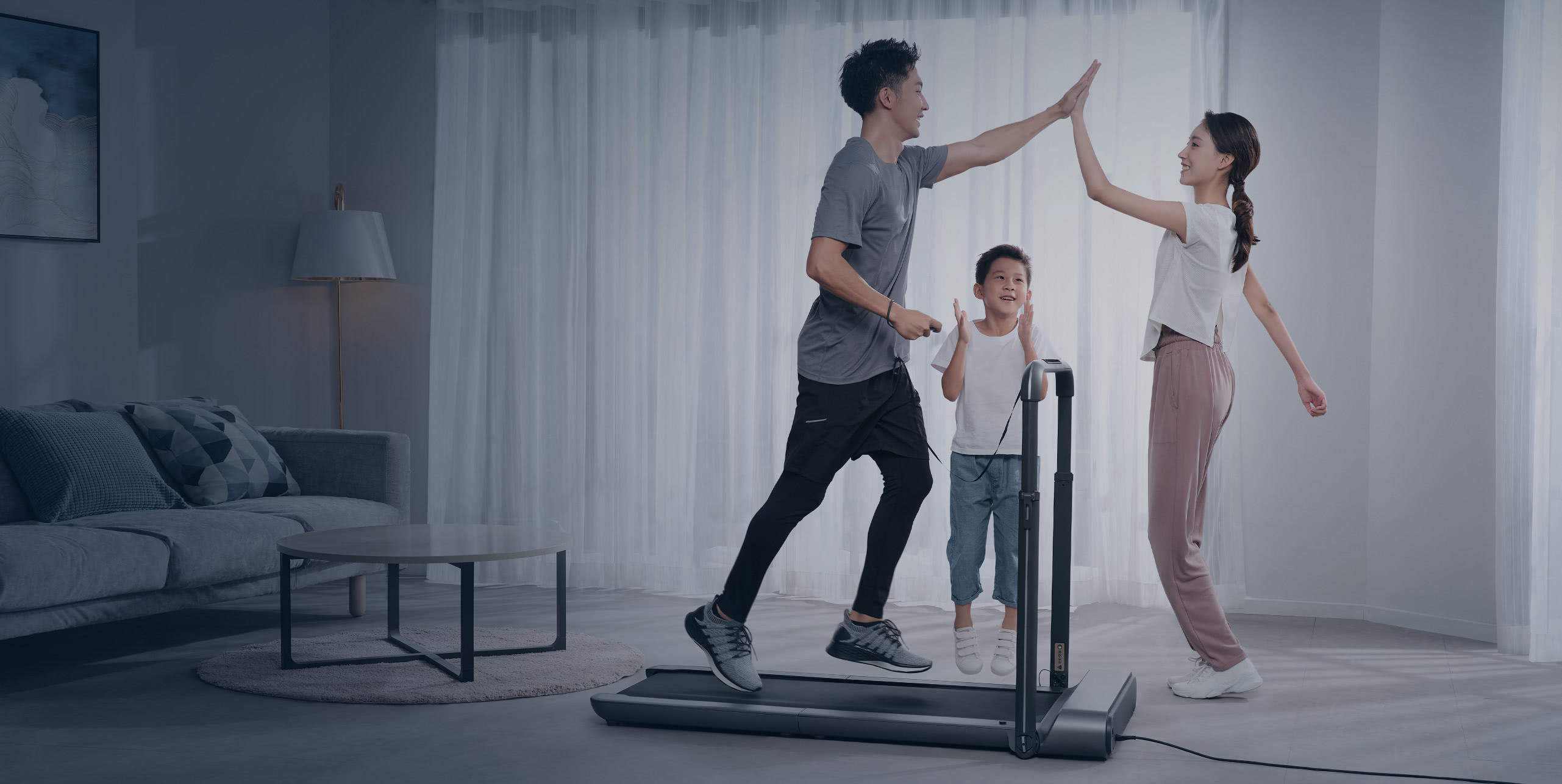 One-piece skeleton, rest assured to walk and run
R1 uses one-piece aluminum alloy material as the skeleton structure, and the overall stability and durability have been significantly improved. The seemingly thin shape is more durable and stronger.
100 kg

Load bearing

12000 times

Shock proof

1000 times

Fold closed
Brushless motor, lock noise and release power
Equipped with a brand-new brushless motor, the ability to suppress noise during exercise is stronger, and the load-bearing capacity of the walking machine is significantly improved. It has passed a long-term running test, and its durability and stability have been improved.
Bright translucent panel, eye-catching but not dazzling
Persevering in the paranoid pursuit of lighting effects, using cross-industry advanced manufacturing technology, the LED lamp set and the panel are integrated. Whether in the early morning, noon or night, the high-contrast visual effect makes the movement data clearer.
Comfortable foot feel, derived from layers of optimization
In order to improve the foot feel during running, we have made the sports platform good enough, wear-resistant and non-slip running belt; EVA soft layer with self-damping effect; smooth layer with low friction coefficient; durable high-density fiberboard, making R1 Have an excellent running experience.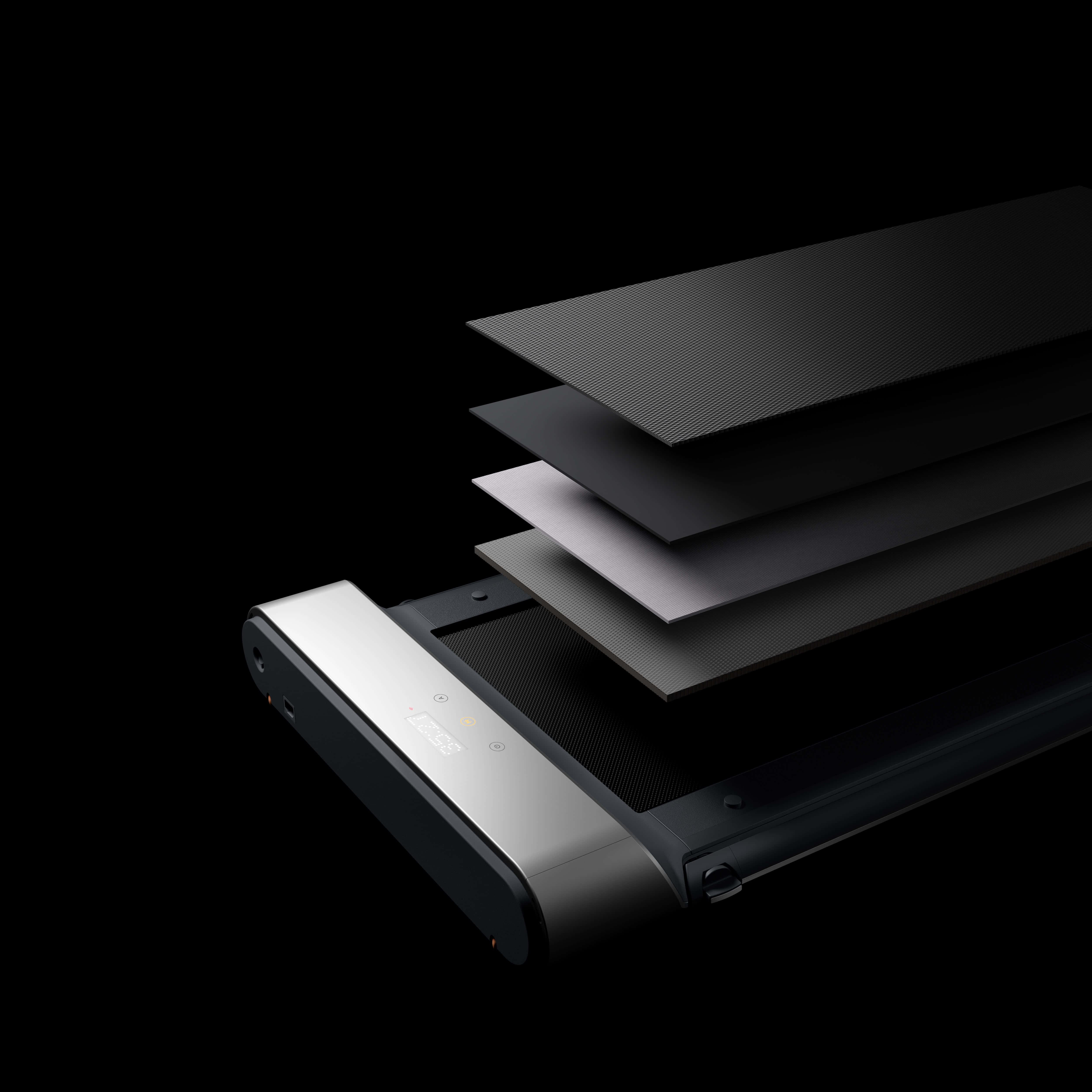 Internet sports APP, just follow along
R1 can be connected to KS Fit's exclusive APP, which can be controlled by mobile phone, and can guide daily training according to the exclusive exercise plan, and participate in sports competitions regularly.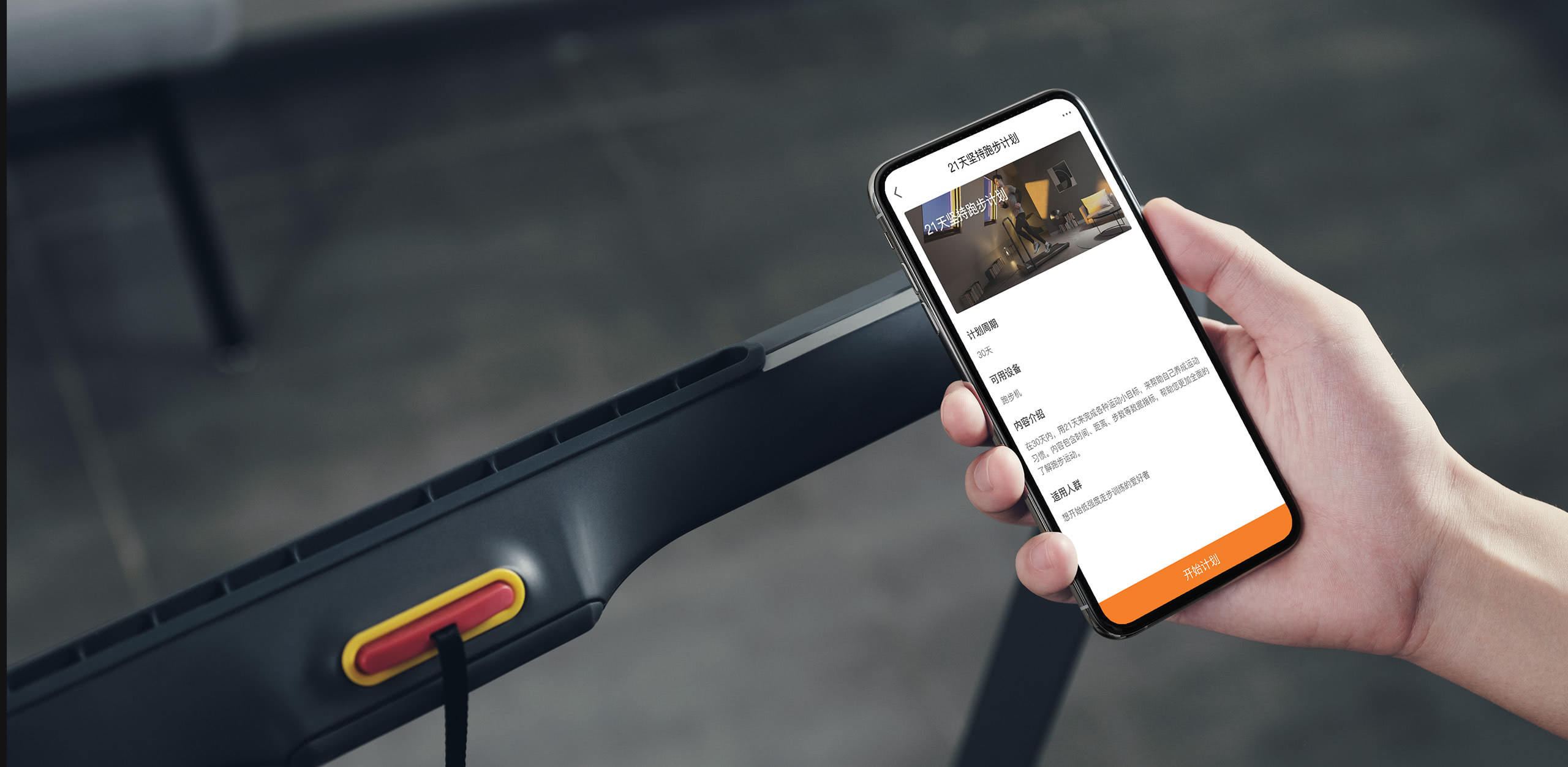 Three ways, simple control
R1 supports three control methods in walking mode, M fixed speed mode can be controlled by the remote control, A automatic mode (only supporting walking mode) can adjust the speed according to the athlete's position, and you can also use KS Fit APP performs mode selection and function operation.
Foot control speed

remote control

APP control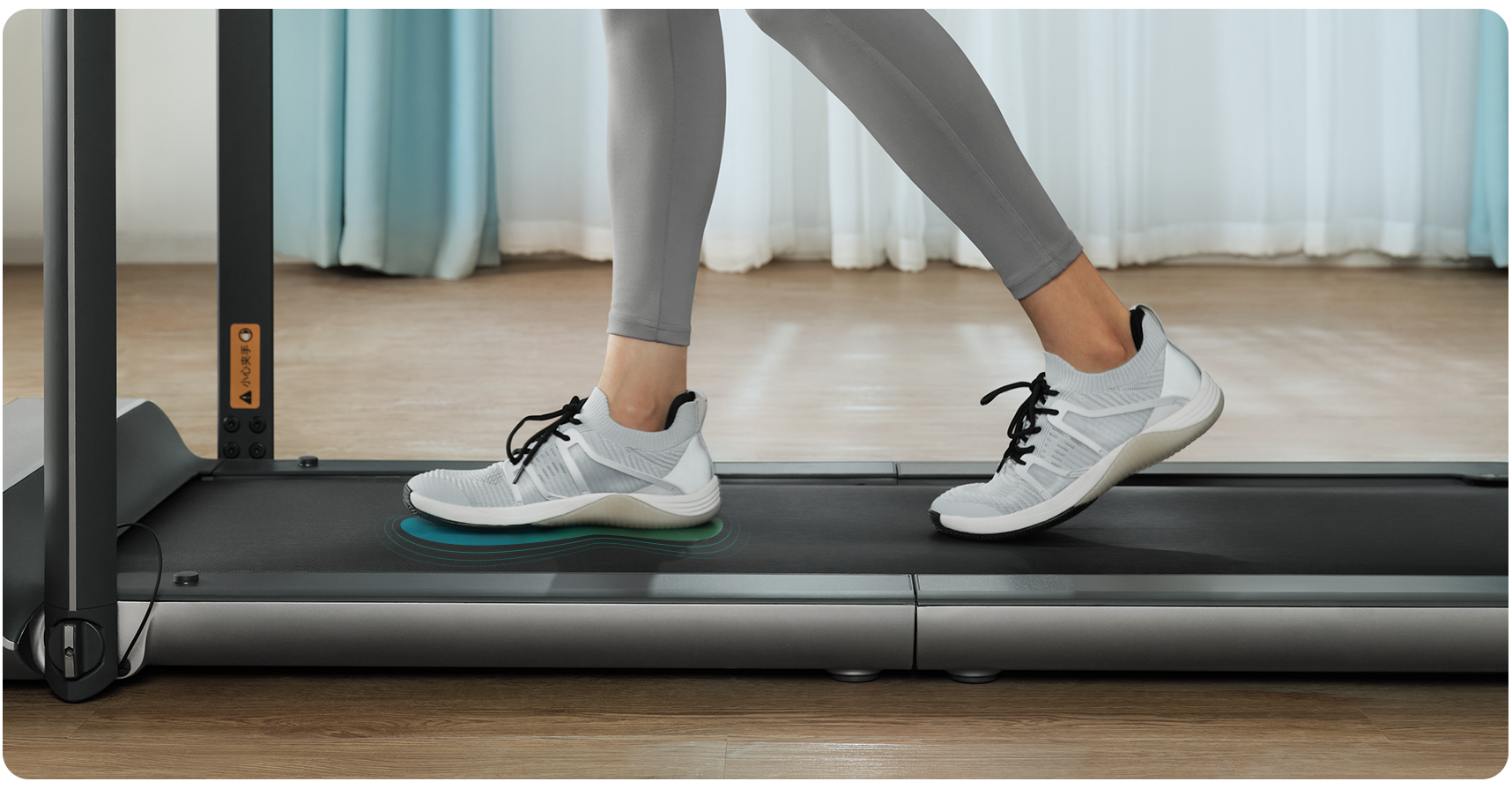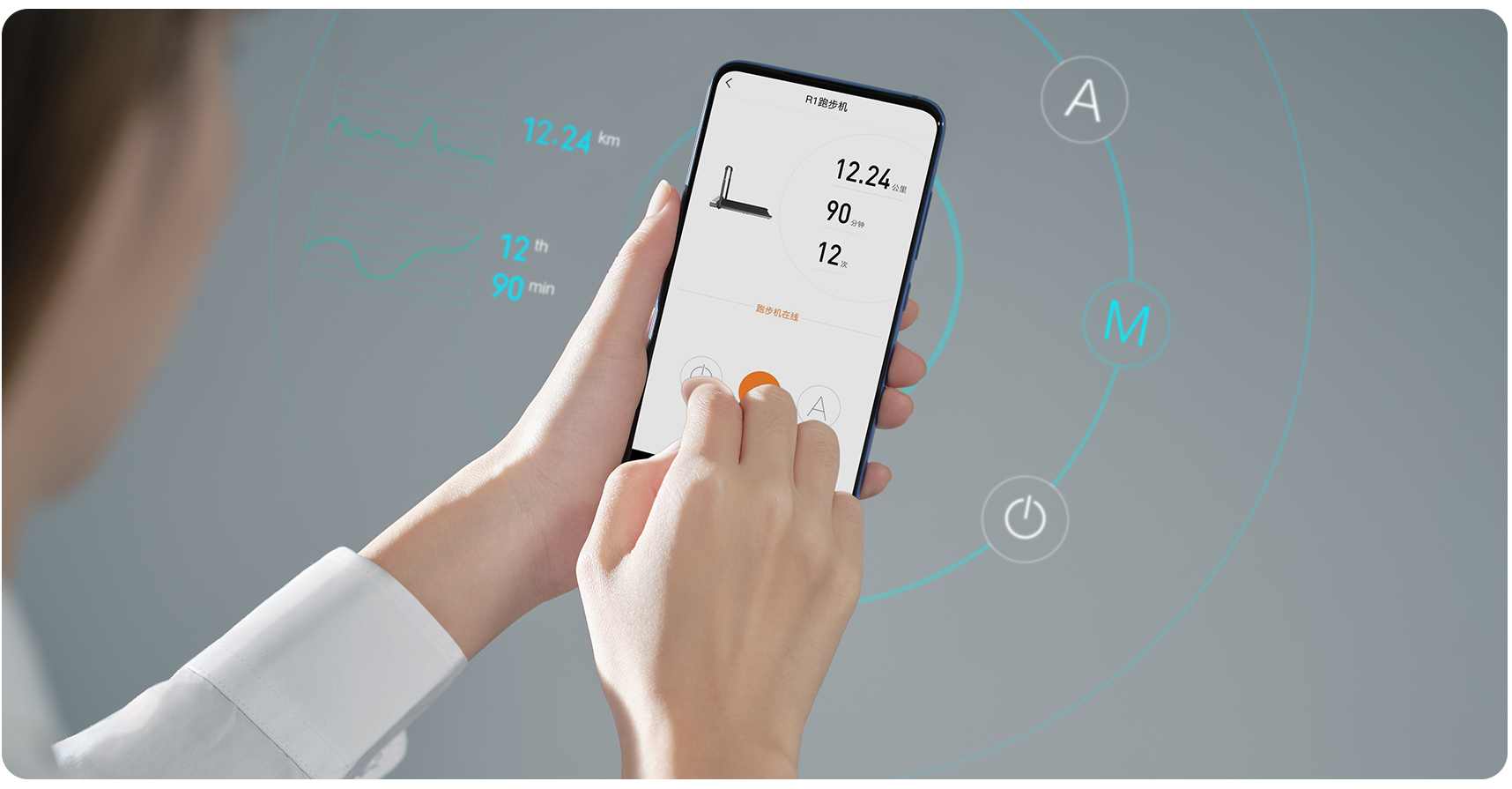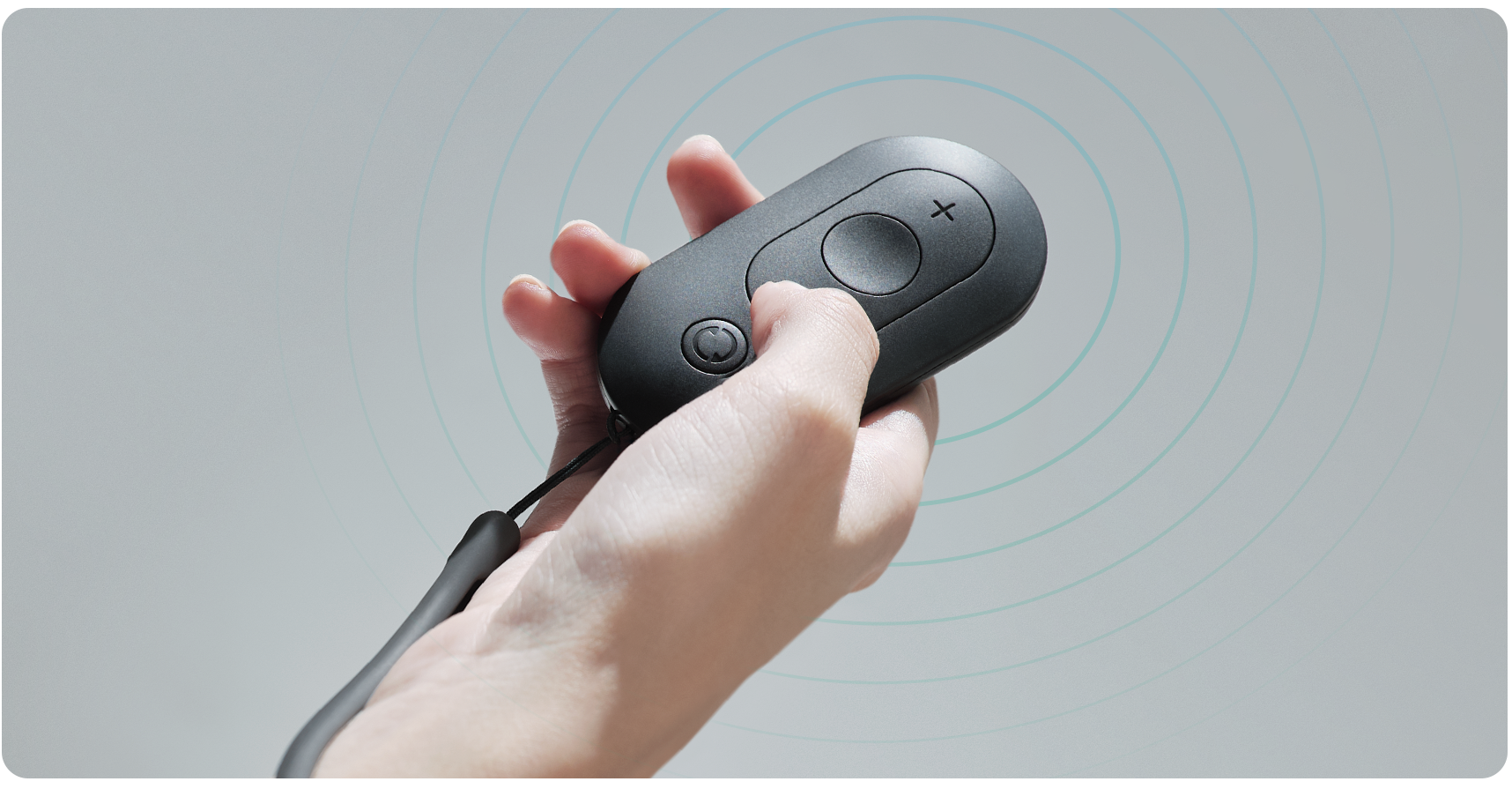 Foot feels speed control, speed change freely
The pressure sensor located at the bottom will monitor the athlete's sports area in real time, and respond quickly according to the athlete's shifting intentions, and adjust the speed of the treadmill in real time. This function only supports walking mode.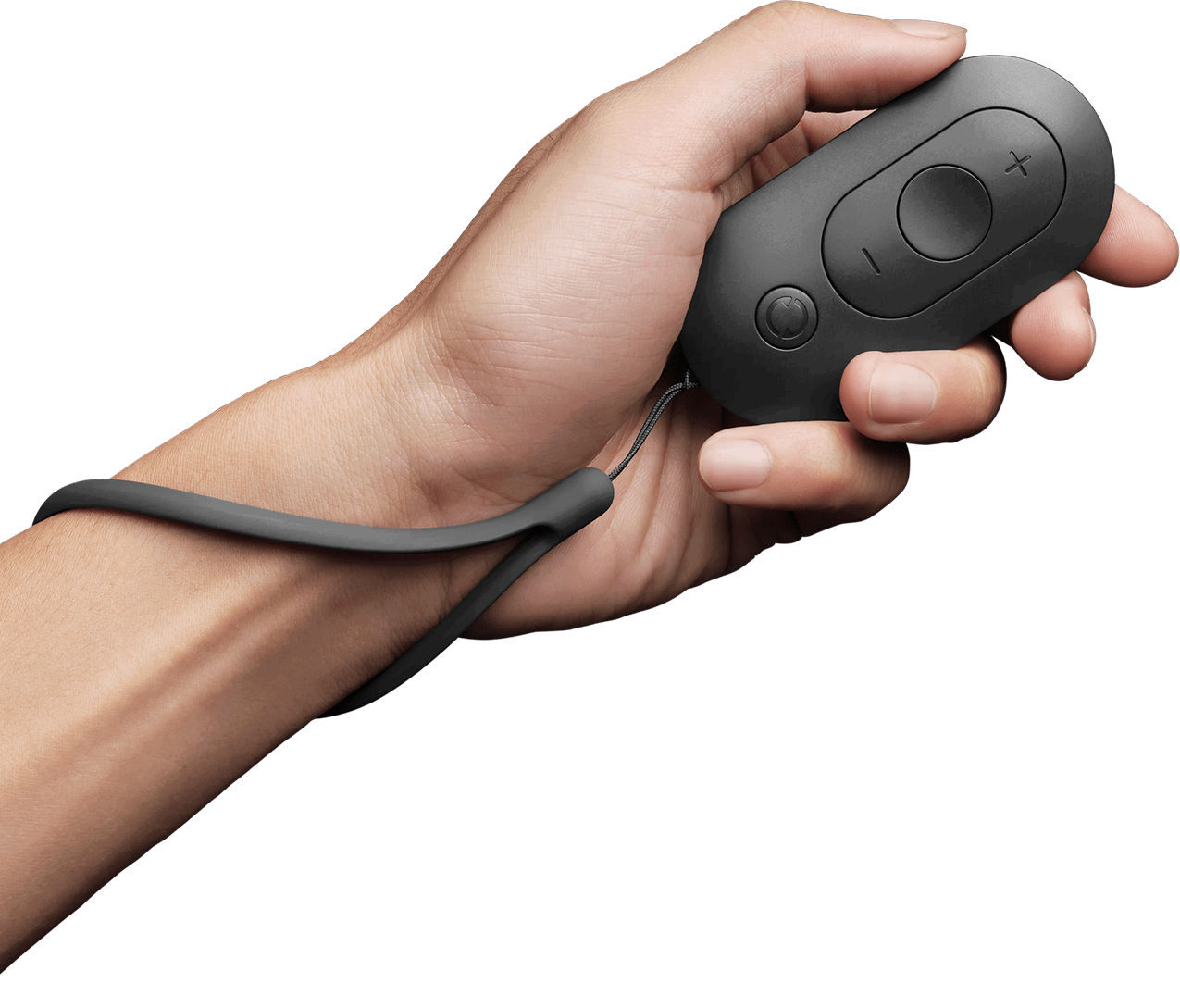 Exquisite remote control, comfortable to hold
The seemingly simple remote control has gone through hundreds of thousands of hand-model optimizations to get the exquisite and simple shape now. It is cleverly combined with the soft lanyard, and it is not easy to leave it for a long time.
Powerful APP, easy to control
The R1 can be operated functionally through KS Fit, including mode switching, starting, acceleration, deceleration, and stop.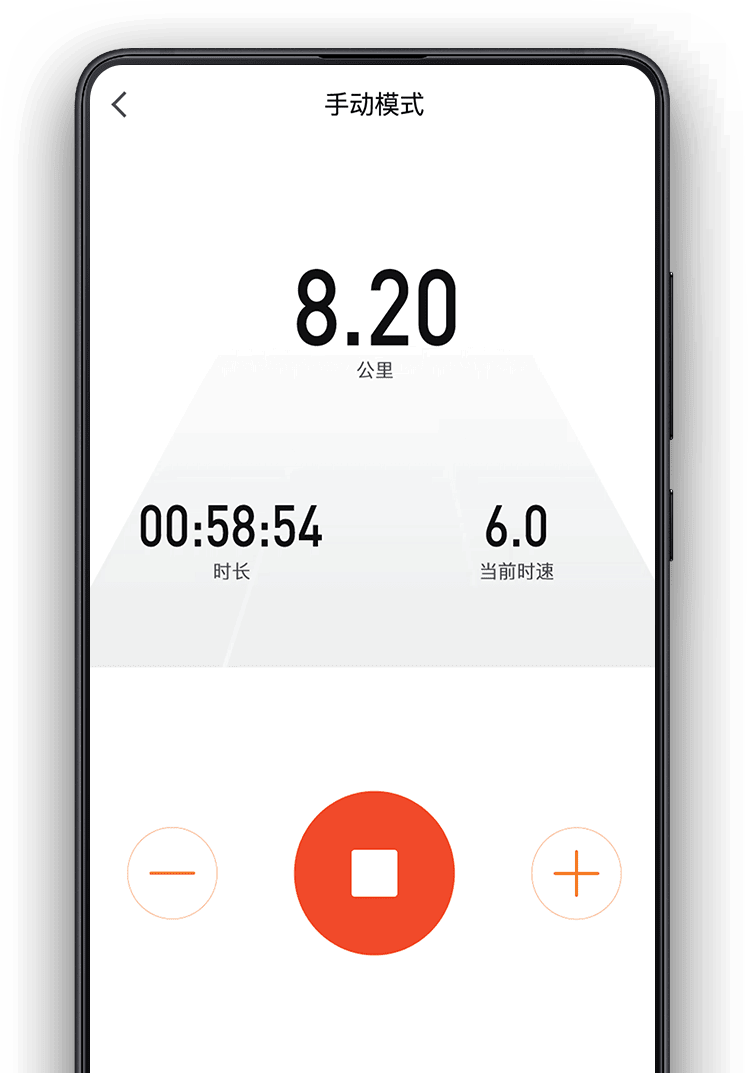 Real peace of mind is to be at ease all the time
It is our mission to let users rest assured and the whole family feels at ease. We have verified every detail repeatedly, so that every user can quickly become familiar with it, and use R1 more easily and safely.
Novice speed limit

Automatic standby

Overload protection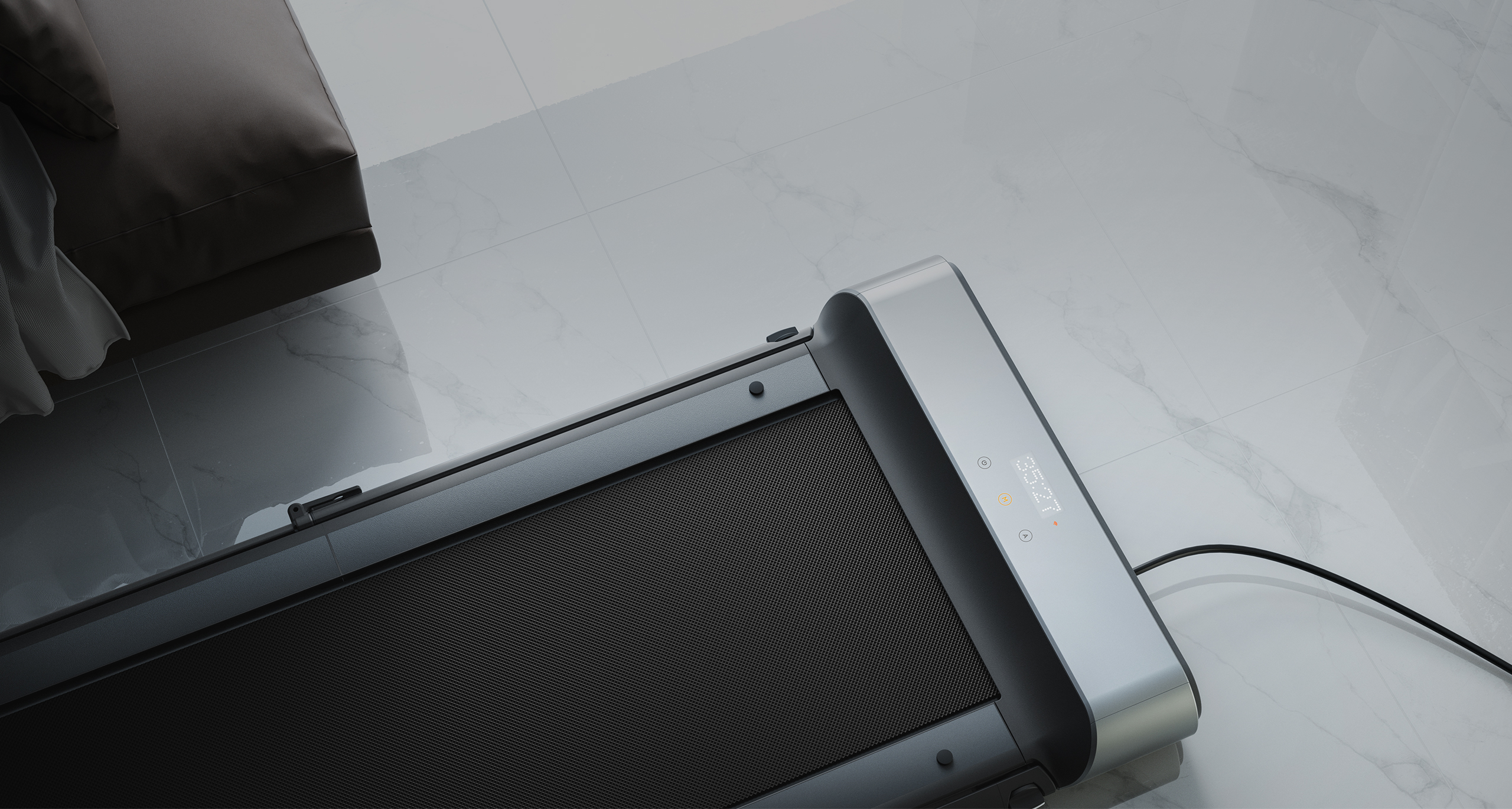 Basic parameters Product name: Goldsmith walking machine
Product model: R1
Expanded size: 1500 × 720 × 900mm
Folded size: 980 × 720 × 155mm
Appearance color: silver
Panel technology: IML
Display technology: LED dot matrix + touch
Motor type: Brushless motor
Motor power: 1.25hp
Running belt specification: 440mm
Platform height: 77mm
Speed ​​range: 0.5~10km/h
Bearing capacity: 110kg
Net weight: 33kg
Gross weight: 38kg
The product contains: treadmill × 1, power cord × 1
remote control × 1, battery × 1, lanyard × 1, manual × 1
Parts List
power cable

remote control

Remote control lanyard

wrench

Security lock

Silicone oil

Manual